← Back
Professor Erin Entrada Kelly Wins Prestigious Newbery Medal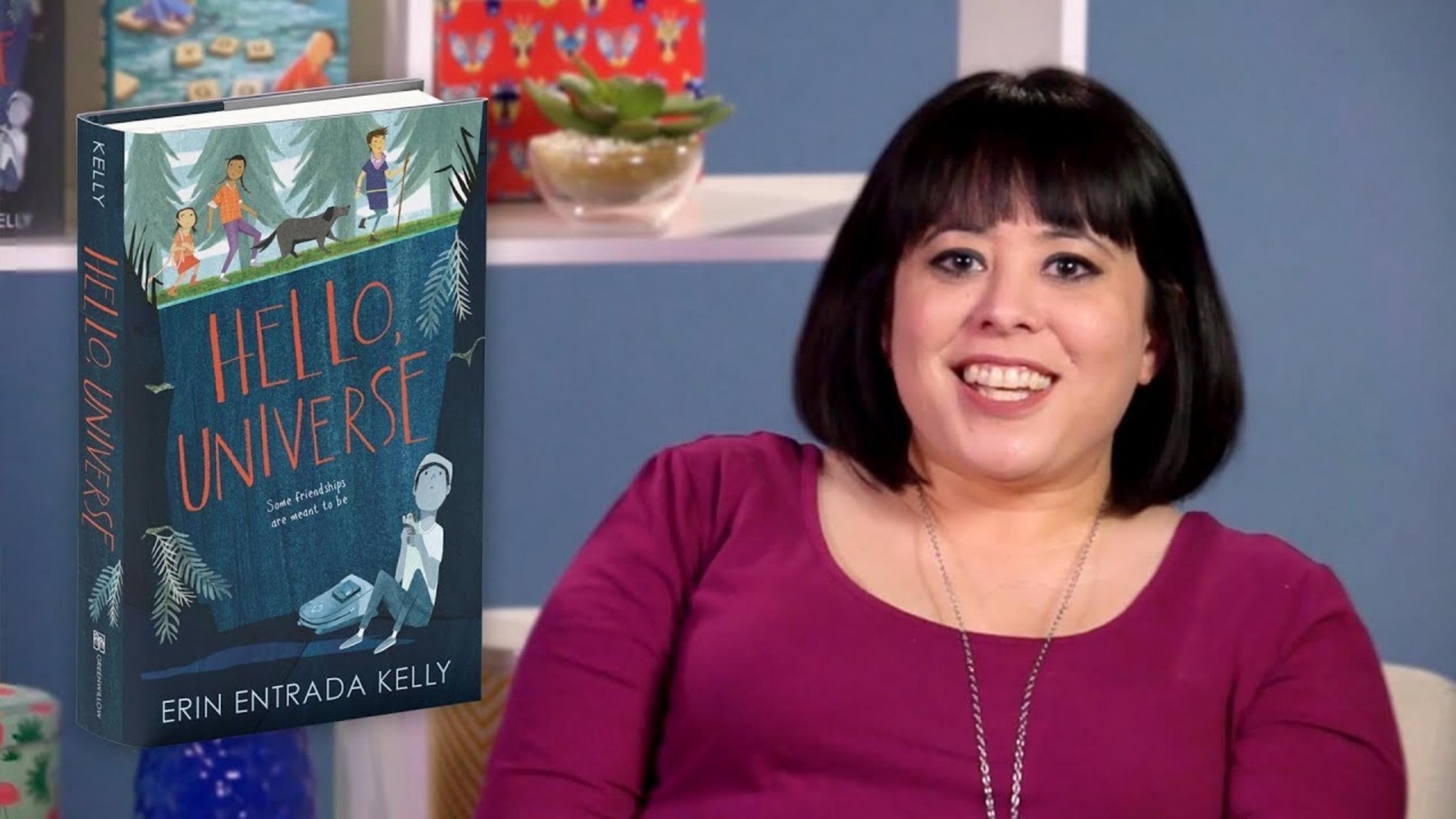 Another Rosemont graduate is getting noticed in the literary world.
Professor and alumna Erin Entrada Kelly's middle-grade novel Hello, Universe, a story about a diverse group of unlikely friends who form an alliance to take down a school bully after a prank gone wrong, has won the John Newbery Medal for the outstanding children's book of 2017.
"I was understandably shocked. I was floored, amazed. It was a tremendous honor," Kelly said in an interview with the Philadelphia Inquirer.
"There are different bloggers who put out who they hope will win; cautious optimism is kind of my modus operandi. I knew people were talking about it, but you never actually think you're going to win something this big."
The John Newbery Medal, which is the highest honor a children's book can receive, is awarded by the American Library Association (ALA). Past winners include Madeline L'Engle's A Wrinkle in Time and Katherine Paterson's Bridge to Terabithia.
"Filipino folklore and real-life converge at the bottom of a well," the judges from the ALA said of Hello, Universe. "Even while following signs and portents, the characters are the definition of creative agency. Masterfully told through shifting points of view, this modern quest tale shimmers with humor and authentic emotion."
Erin Entrada Kelly was raised in Louisiana and now lives in the Philadelphia area. She has written three other critically-acclaimed novels, including Blackbird Fly (2015) and The Land of Forgotten Girls (2016). Her short fiction has been nominated for the Philippines Free Press Literary Award for Short Fiction and the Pushcart Prize.
Kelly, who earned her MFA in creative writing from Rosemont College, credits her education as having played a major role in her success.
"As with anything in life, you get back what you give," she said. 
"One of the best things about my time at Rosemont is that I was forced to read and write outside of my comfort zone, and that makes for better work. I also appreciate the close-knit atmosphere of Rosemont's MFA program, its acceptance of many different writing styles and visions, and its active reading series."
Kelly teaches Contemporary Issues in Children's Literature at Rosemont College. She also teaches courses in the Rosemont Writer's Studio.
Rosemont students, faculty, and staff were elated to hear of her achievement.
"I can't say enough good things about Professor Kelly," said Emily Kemmerer, a student in Rosemont's MA in publishing program. "She is the ideal professor for our course, which discusses contemporary issues in children's publishing, as she is clearly passionate about making sure that all young readers can find books that represent their experiences and their concerns.
"In just these few weeks of the course, she has shaped how I look at children's literature and my understanding of what my responsibility to young readers will be should I ever become a cultural gatekeeper for their literature. I'm ecstatic over her award and what it will mean for all her past, current, and future readers," Kemmerer added.
Kelly's fourth novel, YOU GO FIRST, is scheduled for release on April 10, 2018. The novel is set in the Philadelphia area, and like all of Kelly's stories, features a diverse cast of memorable characters.