← Back
Travis C. shines in new role, sets goals for the future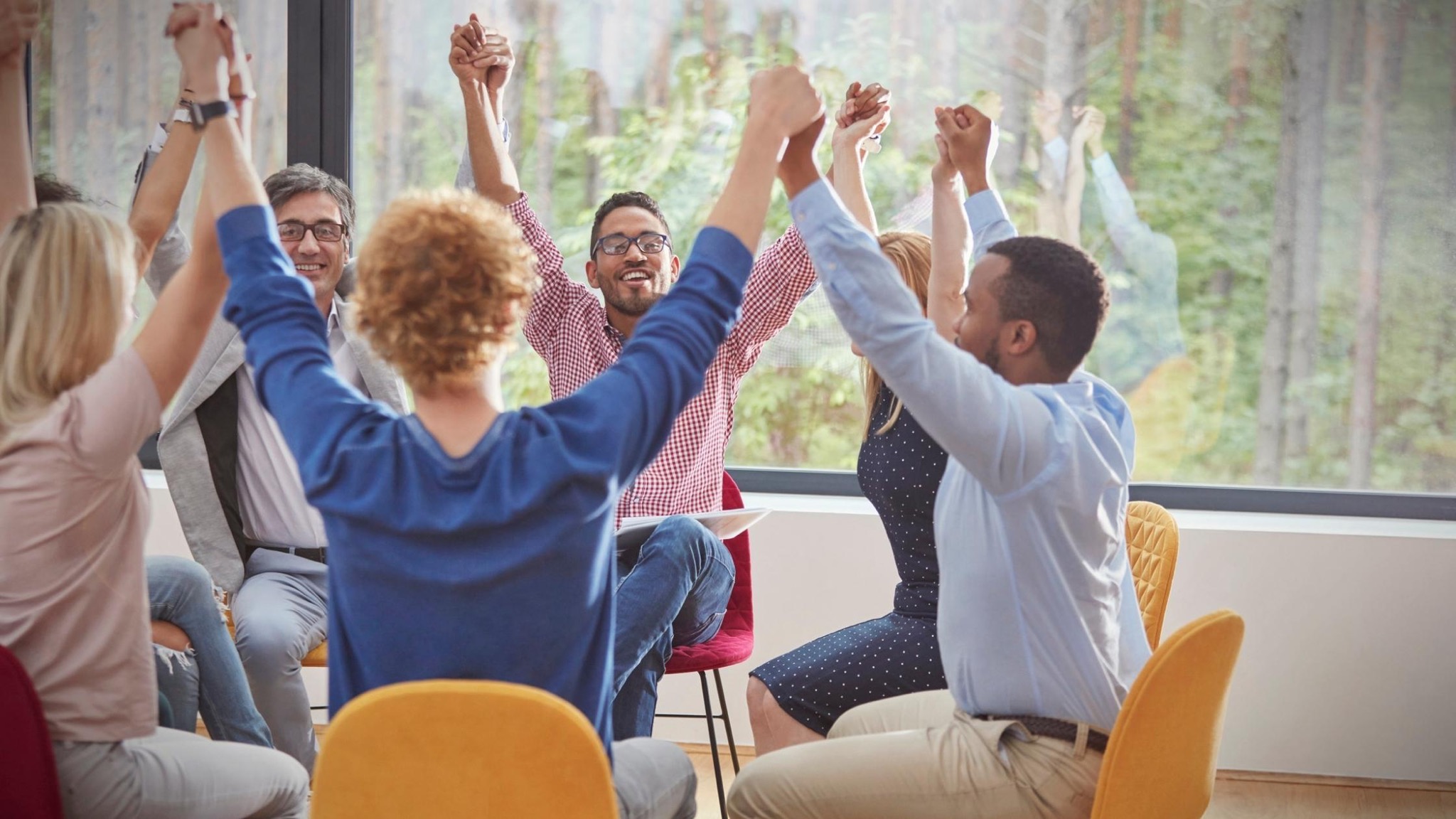 After moving into the Stepping Stones group home in Mercer County last October, Travis C. set two goals for himself: (1) find a full-time job and (2) achieve financial independence.
"When I was discharged from the hospital, I had nothing—no license, no money, no idea of what I was going to do," Travis says. "I was so grateful to be at SERV and for the opportunity to put my life back together.
"I was starting from scratch, and I knew the first step toward recovery and independence was having a job and steady income."
Although finding employment during a pandemic proved difficult, Travis never gave up. He scoured the internet, submitted countless applications, and eventually landed a position as a fulfillment associate at an Amazon warehouse in Robbinsville.
Most people would have felt overwhelmed starting a new position in December, right before the holidays (Amazon's busiest time of year), but not Travis.
Travis thrived in Amazon's fast-paced environment. He even drew the attention of the company's management team recently, when his name appeared second on a list of the ten top-performing staff members at his shipping dock.
"They based the rankings on speed and accuracy," Travis says. "I've always been a hard worker. I wrestled and played sports in high school, and I had three jobs while I was incarcerated. I worked in the laundry room, the store, and the workshop.
"I'm glad that people at Amazon have noticed me. Seeing my name on that list was a reminder of how far I've come and that good things will happen if I continue to put the effort in."
Today, Travis remains focused on his financial independence. He says he no longer relies on public assistance, often volunteers for extra shifts at the warehouse, and has grown his savings significantly. He has also started contributing to a retirement plan.
Since day one at SERV, Travis has been devoted to his recovery—there's no doubt about that. However, he claims he never would have accomplished his goals if he didn't have "so many amazing people" in his corner.
"For me, there is nothing more important than family," he says. "My sister, my aunt, my cousins—they've all supported me at every turn, and I cannot thank them enough.
"I've also had the support of so many great people from SERV," he adds. "Ilana Berger is the first name that comes to mind. She has been there for me every step of the way and always has my best interests at heart. She has helped me schedule appointments, find transportation, and stay organized and informed. She even helped me identify an opportunity for housing in the future."
What's next? Now that he feels financially secure and comfortable at his new job, Travis wants to further his education.
Before his incarceration, Travis attended a community college in Bergen, where he majored in business. He also spent a summer abroad at the Anglo-American University in Prague, Czech Republic, studying marketing, art, and architecture.
Travis intends to pick up where he left off. He has an open application at Coastal Carolina University and plans to pursue a degree in finance.
And while he will likely face more obstacles on his path to recovery and independence, Travis says he is not "afraid of the challenge" and will do "whatever it takes" to reach his full potential.
"Nothing is ever easy—I know that," he says. "Sure, these past few years have been a struggle, but I've also learned how strong I am and that I can handle whatever the world throws at me.
"I hope my story can inspire people. Even if things aren't going well, keep fighting and keep trying. Eventually, it will change."
Founded in 1974, SERV (Social, Educational, Residential, Vocational) is a private, not-for-profit behavioral healthcare organization serving adults and children who are working to recover from and cope with a serious mental illness, substance use disorder, and intellectual/developmental disabilities. SERV has facilities in 11 counties in New Jersey and serves approximately 1,800 consumers a year. Programs include a continuum of residential services as well as partial-care and outpatient care focusing on individual needs.
For access to care, call (609) 406-0100 or e-mail accesstocare@servbhs.org.